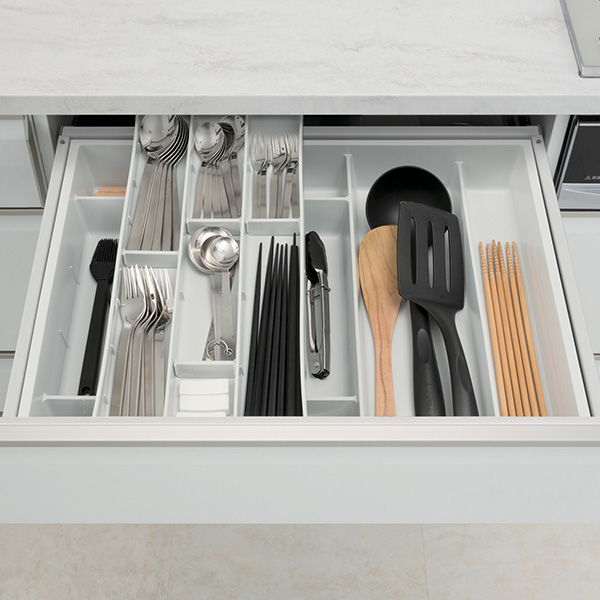 Drawers can be equipped with an enamel inner slide which can be expanded into five levels.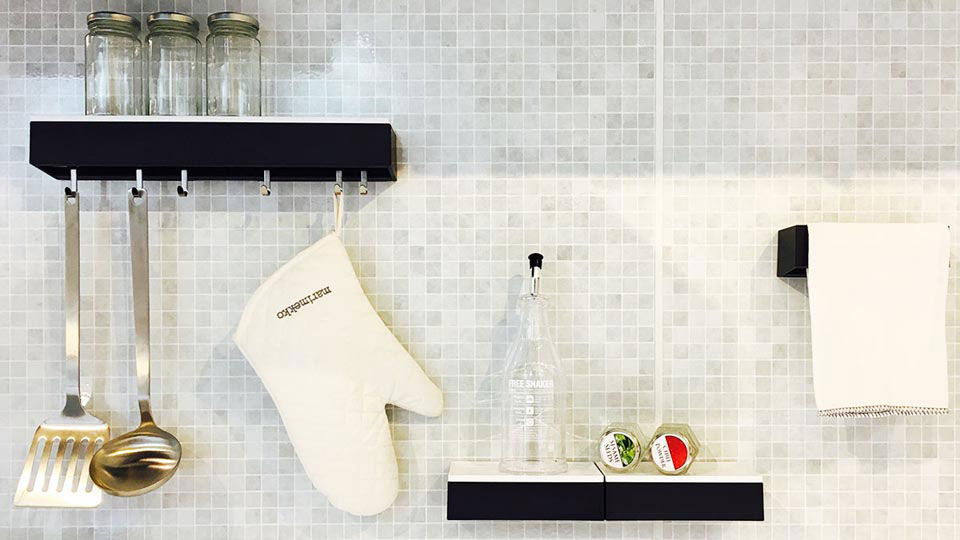 Magnetic accessories can be applied onto the enamel surfaces to increase storage space.
Magnetic partition can divide the area according to your needs, which helps you reorganize your storage space at any time.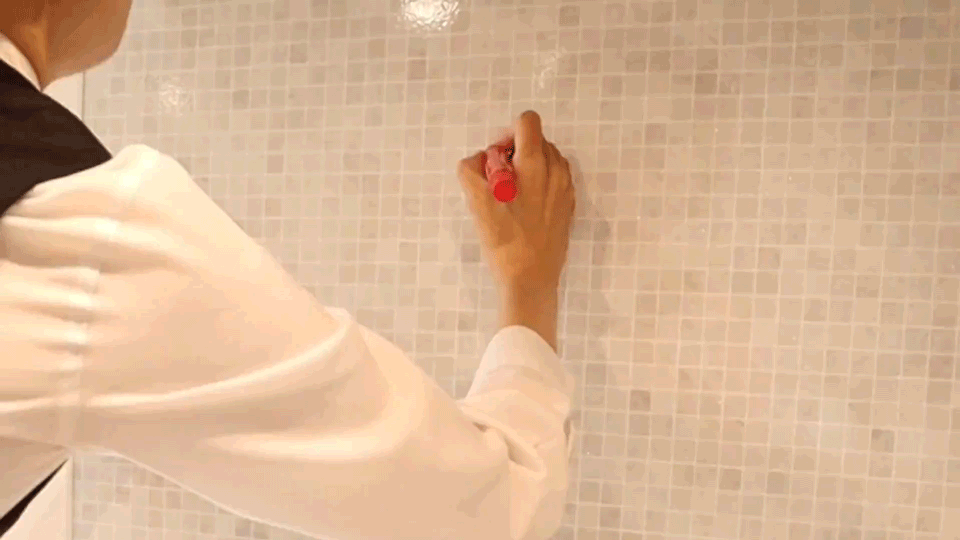 The surface is made of glass, so dirt never sticks and odors are never absorbed. Even grease can be wiped off easily with a wet towel.
Enamel is especially suitable for kitchen as it prevents dirt and moisture from entering and remains clean.