Flat type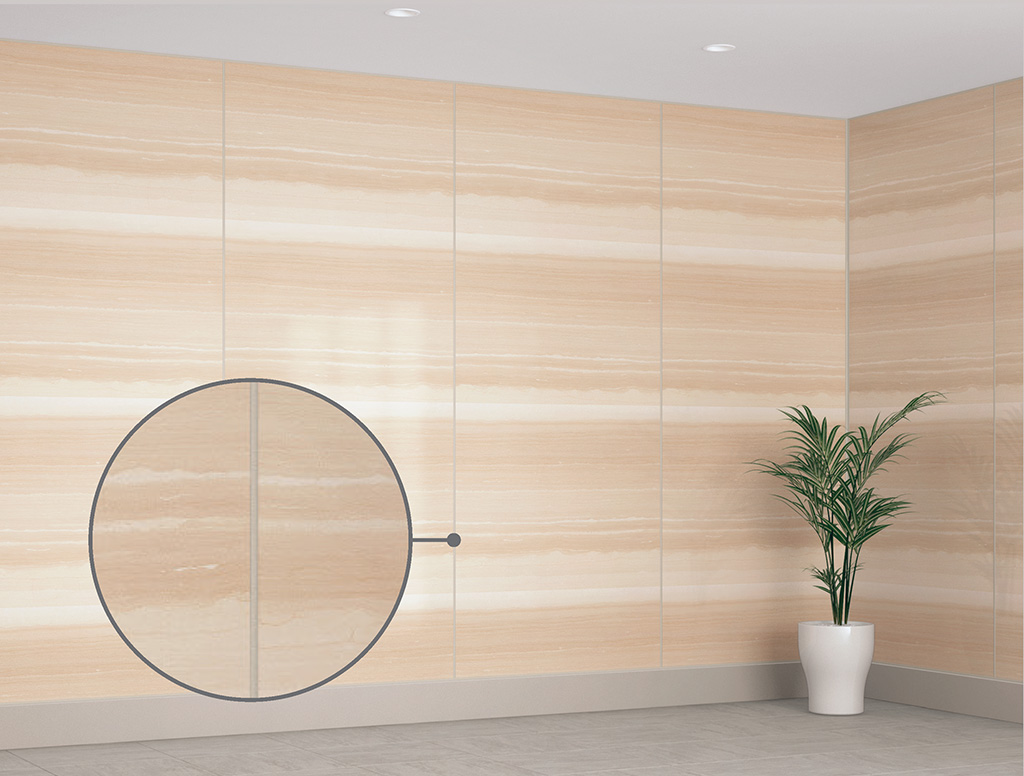 This type of enamel panels are joint together with flat joint trims by using simple adhesive material. This can be easily affixed to the wall and greatly reduces installation costs.
Steel plate thickness is 1.3 mm
There is a 2 mm joint between the panels, which needs to be covered with a seal. (plastic or stainless)
Bend type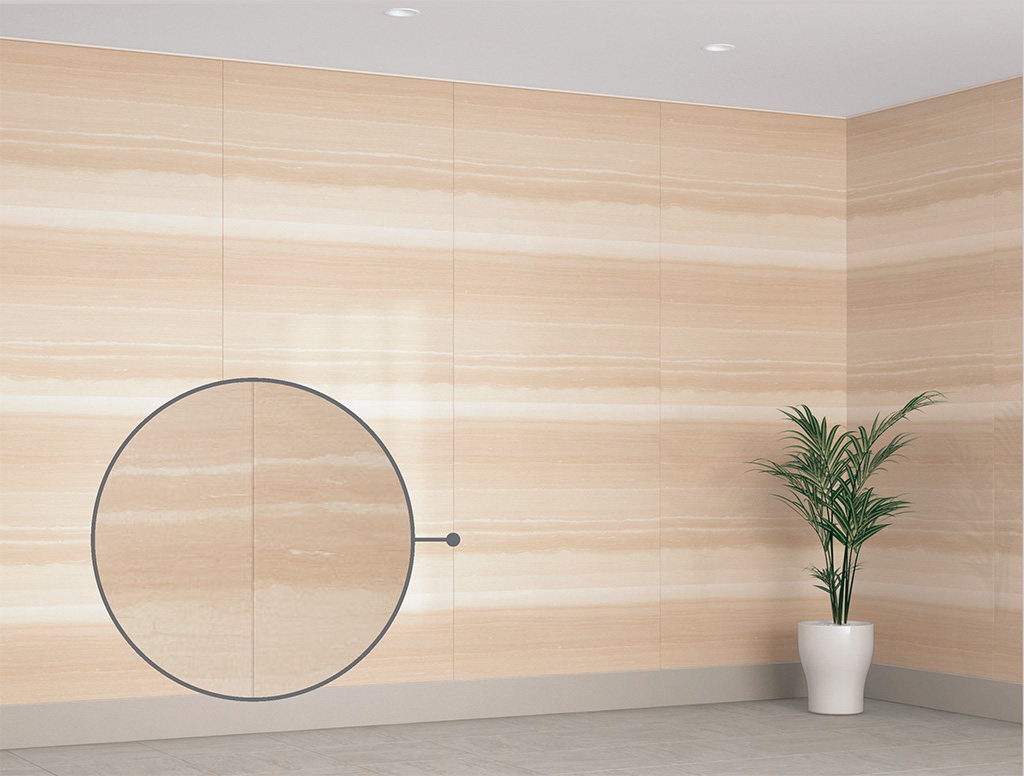 By using the embedded principle, the interior panels can be tightly connected, which greatly increase the fine-looking space.
The overall thickness is 14.5 mm
Enamel can be customized according to the actual size of your home. Custom size range - Width: 1050 mm or less, Length: 2700 mm or less
* Please check with our showroom staff for further details about the design of the printing.